Bali is an island full of beautiful luxury accommodations, such as water villas that can be used for spending the night. Many water villas and bali hotels are built over the water and offer beautiful ocean views.
Of course, you can see the sea, horizon and beautiful sunsets from the villa. Many water villas with lagoons and private pools can also be your lodging choice in Bali. Here is our top list!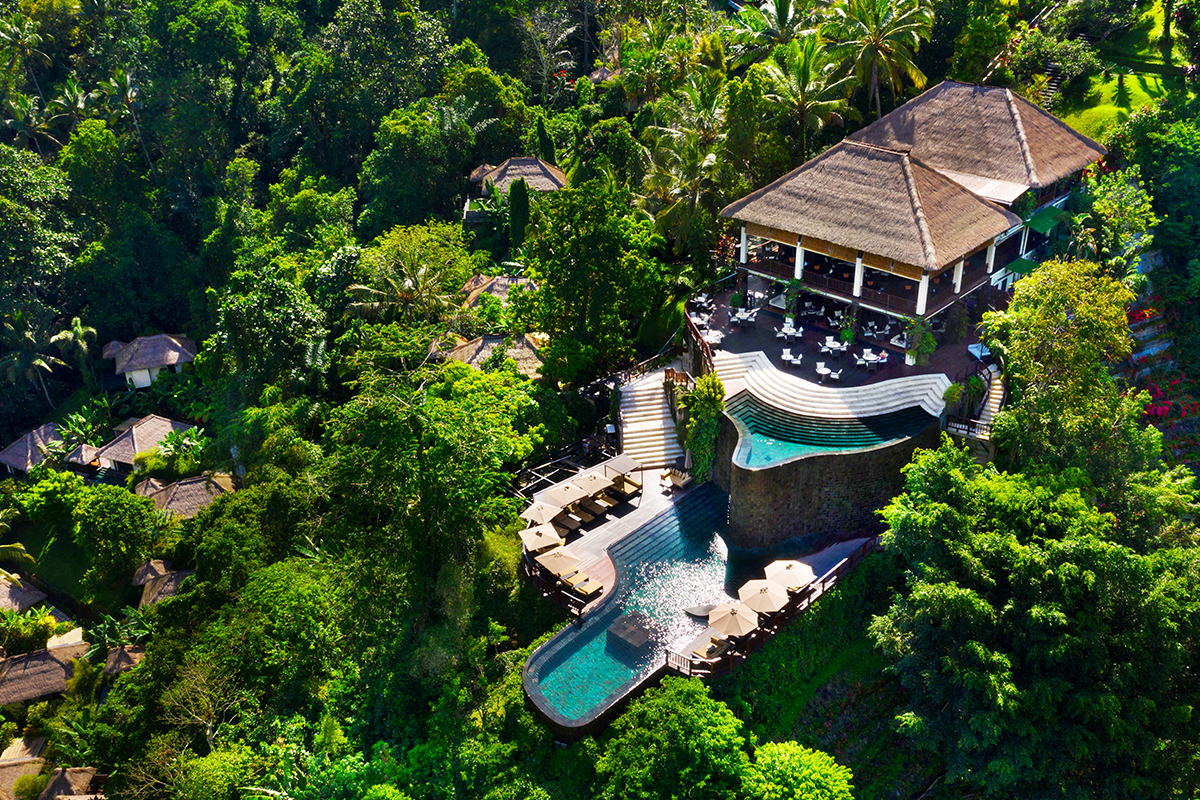 Best Water Villa Recommendations in Bali
1. Lagoon Villa, Seminyak
The first recommendation that can be your choice to stay while on vacation in Bali is Lagoon Villa. This villa is located in Seminyak and offers a pool or lagoon right from your doorstep. The waterfront of this lagoon is 60 meters long and is right outside the door of every room provided by Lagoon Villa. This villa is also close to seminyak beach, so it is super easy if you want to go there.
2. Villa Laksmana II, Seminyak
Do you like to soak in cool, calm water? In Seminyak, you can choose Villa Laksmana II as your place to stay. This water villa has an exotic pool view. Villa Laksmana II is one of the rare villas in Bali because it is completely surrounded by water. Each room is also provided with two large comfortable bean bags where you can enjoy the villa atmosphere or when you want to soak your feet in the water and admire the beautiful night sky.
3. Bambu Indah, Ubud
Moving on to Ubud, Bambu Indah water villa gives you a very exotic staying experience. The rooms in this villa have a glass floor that allows you to see fish swimming in the pool under the floor of the room. Bambu Indah is one of the luxury resorts in Ubud and sits on top of a prawn pond. To complete the vibes, tempered glass floor panels in every room highlight this villa. Have an exciting experience before going to bed by watching the fish swim right under your villa!
4. The Watergarden, Karangasem
The last water villa that can be your choice is The Watergarden, a villa with a beautiful natural view and pool. You can relax in your room or private pool and enjoy all the pool views with lush mangroves around the room. Above the mangrove pool, there is also a fountain and a small river flowing through the resort. The Watergarden is located in the coastal village of Candidasa in East Bali, close to Mount Agung, terraced rice fields and traditional villages.
The sea view in these water villas is as beautiful as the Wakatobi sea, highly recommended as a place to spend the night while in Bali. You are guaranteed to feel enchanted by the views of the pool or lagoon that each villa offers.